zurück zur Übersicht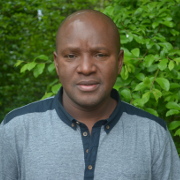 Dr Kamal Donko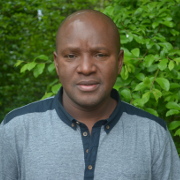 Faculty of Biology, Chemistry & Earth Sciences
Political Geography
---
Biografie
​
Seit 2020
Postdoktorand (Forschungsbereich "Mobilitäten"), angegliedert an das Laboratoire d'Etudes et de Recherche sur les Dynamiques Sociales et le Développement Local (LASDEL) Parakou, Benin, Exzellenzcluster, Universität Bayreuth
Forschung zu Migrationskontrolle, erzwungener Immobilität und Gewalt in westafrikanischen Grenzregionen.

2014-2020

Doktorarbeit (Politische Geographie), BIGSAS-Universität Bayreuth, Deutschland.


Thema: "Territorium, Identität und Politik in der Grenzzone von Zentralbenin" mit Prof. Dr. Martin Doevenspeck als Betreuer.



2011-2014
Forschungsassistentin/Programmbeauftragte in LASDEL, zu folgenden Themen: Wasserressourcenmanagement; Umweltverträglichkeitsprüfung;Umweltmanagement.

Geschäftsführender Direktor: Prof. Dr. Abou-Bakari Imorou
2009 - 2011
Master of Arts in "Culture and Environment in Africa" (CEA), Universität zu Köln, Deutschland.

Thema: "Conflict over land allotment in peri-urban areas of Parakou, Benin" with Prof. Dr. Miachael Bollig as Supervisor.
2006 - 2009
Wissenschaftlicher Mitarbeiter in IMPETUS - Integratives Management-Projekt für einen effizienten und tragfähigen Umgang mit Süßwasser in Westafrika zu folgenden Themen:
Gesellschaft und Gesundheit; Ernährungssicherheit; Wassermanagement und institutioneller Wandel in Binnentälern der Gemeinden des oberen Ouémé-Einzugsgebietes.
2006 - 2008
Bachelor-Abschluss in Soziologie. Universität d'Abomey-Calavi, Benin.

Thema: "Gestion des infrastructures hydrauliques dans l'arrondissement de Komi-Guéa" (Commune de N'dali) with Prof. Dr. Nassirou BAKO-ARIFARI
2005
Als Forschungsassistent im "Cabinet Géo-Assistant" von Prof. Eustache Bonaventure BOKONON-GANTA bezüglich der monographischen Synthese über die Risikogebiete von Atakora-Donga; Entwicklung lokaler Programme zum Umweltmanagement und zur Umweltanpassung in Bembéréké, Malanville, Tchatchou (Gemeinden des nördlichen Benin) und Wasser und Beruhigung der Substanz.
2001 - 2006
Diplom CPJA (Master) Option: Entwicklung der Gemeinschaft. INJEPS, Universität von Abomey-Calavi.
Thema: "Gestion participative des forages dans la commune de Banikora" mit Prof. Eustache Bonaventure BOKONON-GANTA.
---
Dissertation project


Working title: Territory, Identity and politics in a frontier zone: the case of central Benin
This PhD project scrutinizes the inter-linkages between struggles over access to land, the issues of belonging and local politics in the frontier zone of central Benin. Specifically, the study seeks to examine the current logic of identity representations, institutional arrangements and socio-political innovations. It seeks to show how the process in which local mechanisms of land control and new types of relationships between the stakeholders promote hybrid forms of local politics and how they contribute to the instability of political structures in central Benin.
The study refers to the ongoing debate on the political geography of agricultural colonization related to territory and issues of belonging in sub-Saharan Africa. Given that the political framework in the frontier zone has always been presented, but not sufficiently studied, it is expected that the outcome of this research project will bring to the political geography debate a new perspective, which sees territory as a vehicle of local domination and political control. It is also anticipated that the study would offer us a better way of understanding how local and national politics are linked with land in the frontier zone. A multi-sited research approach will be employed, using narratives interviews, group discussions, participant observation as well as cartography to collect the data.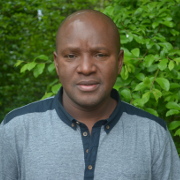 Faculty of Biology, Chemistry & Earth Sciences
Political Geography
---
Research interests


Human-environment relationships
social and institutional change
conflicts over natural resources in Sub-Saharan Africa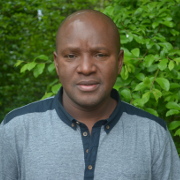 Faculty of Biology, Chemistry & Earth Sciences
Political Geography
---
Dr Kamal Donko

Telefon: +49 (0)176 / 27994304
E-Mail: eldeenfr2001@yahoo.fr